Welcome to the After School Program at Independence High School. Our purpose is to provide extracurricular activities to support and enhance academic success.
The After School Program runs Monday through Thursday after school from 3:00 – 4:30 PM and tutoring until 5:00 PM. A snack is provided to all students who participate.
Our activities span across varying subjects to meet the needs and interests of our students. Such activities include: Homework help, credit recovery, college/career readiness, art, dance, drama, film documentary, fishing, sports (including cross country, volleyball, basketball, cheerleading, and soccer), and music classes.
Please encourage your students to stay after school and participate in our great program.
After school tutoring in the library!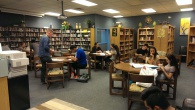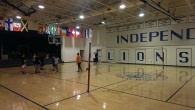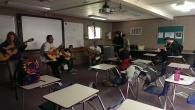 Come jam in Brent's music class!